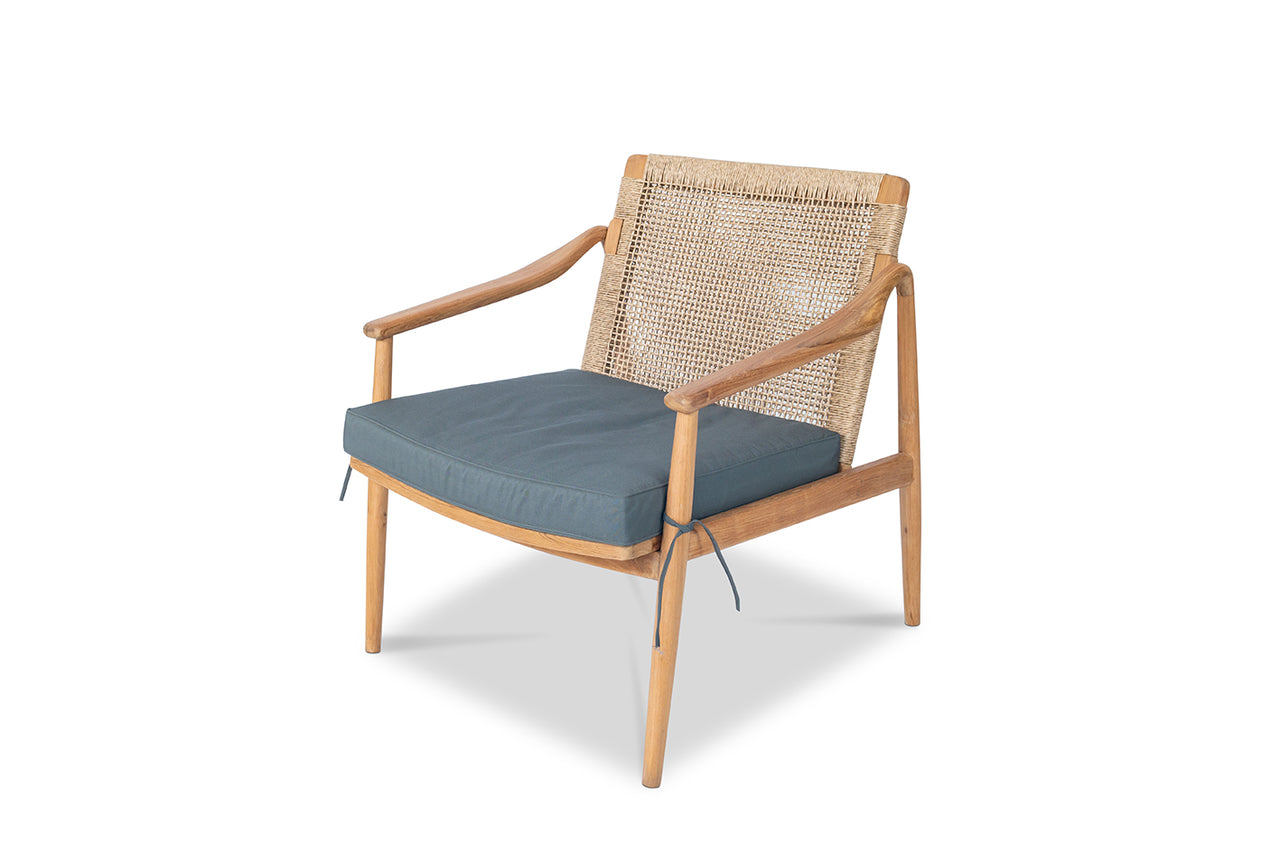 Inspired by verandah chairs popular in the 30's this chair has been updated with modern materials.
Featuring premium teak outdoor viro rope and an outdoor fabric seat.
A wide and genrous seat provides for hours of reading relaxing and sunset drinks.

Ask us about customising the fabric seat to suit your decor.