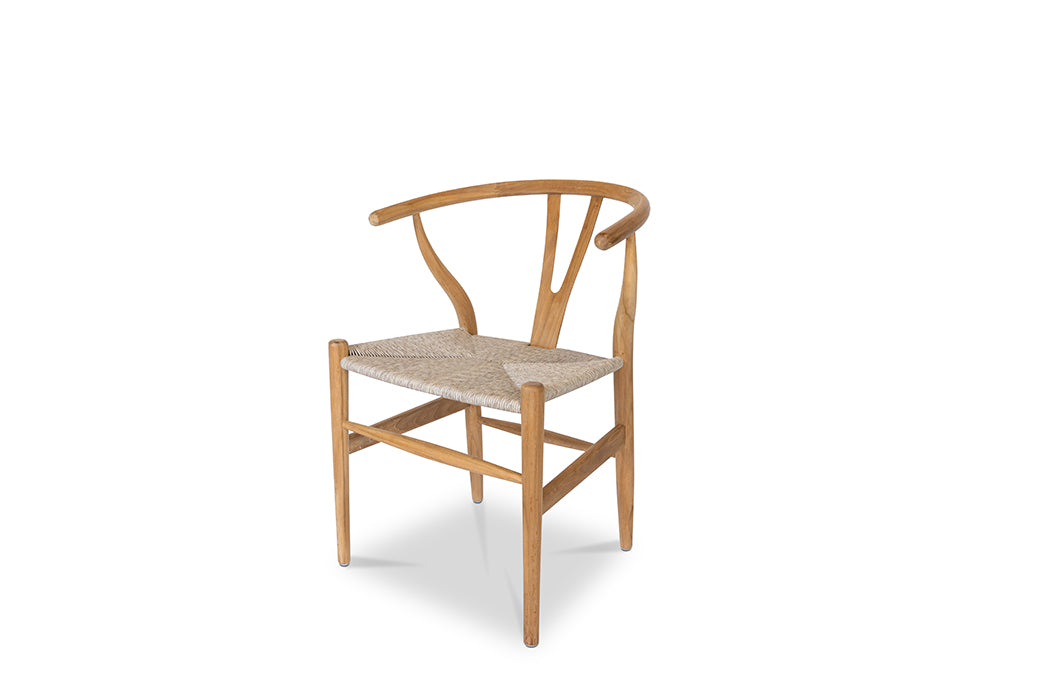 First known outdoor version of the abbreviated Hans Wagner Y chair for outdoor.
Beautiful sanded finish in premium teak suitable for outdoor use with best performance situated Alfresco.
This chair has a natural colour sythetic rope finish soft and durable to touch UV and water resistant.

Application of teak oil periodically required to retain colour or leave to grey and enjoy the ageing process of the hardwood teak construction.