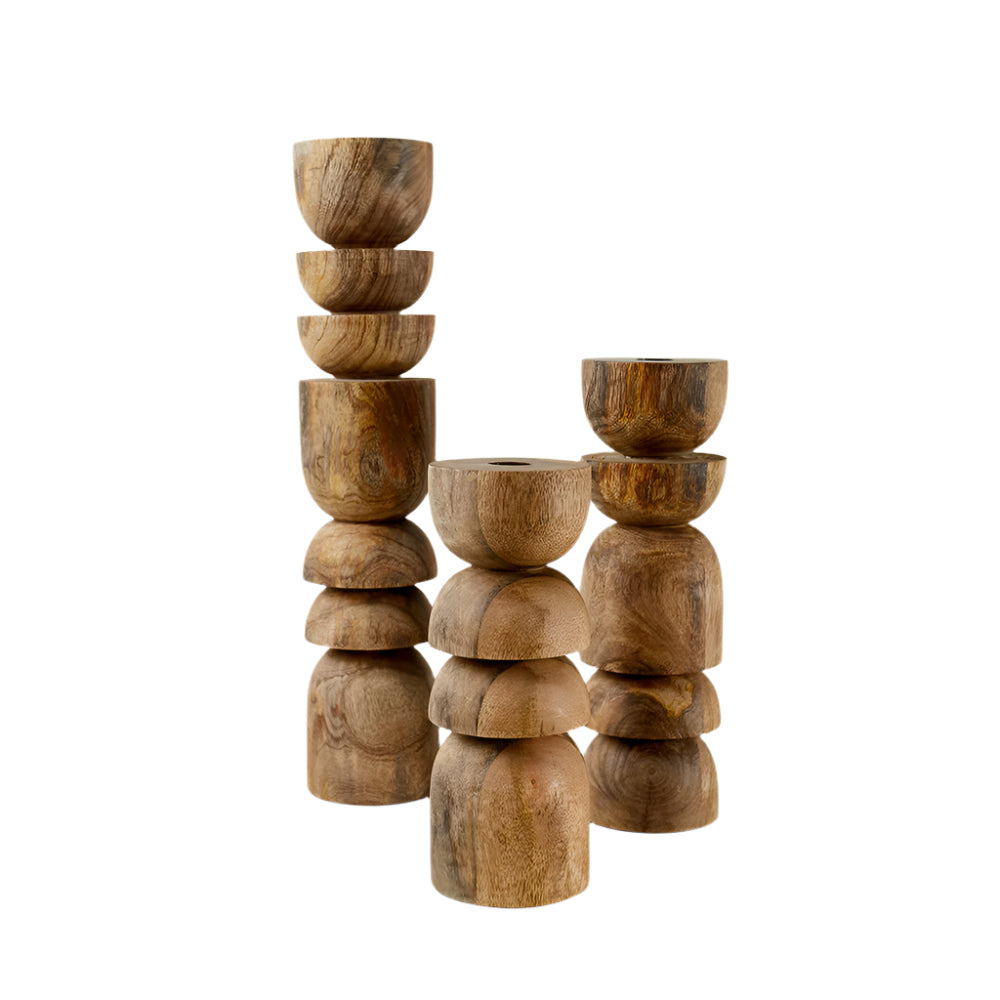 Design by Verity Kizek, Co -founder of Saardé
Alev Candle Holders are made from recycled Mango Wood and are available in 3 sizes with a pillar or taper cradle.
Mango wood is a hardwood. It's durable and water-resistant. Monthly polishing with oil to keep it hydrated is recommended and ensures a hard-wearing, long-lasting product.
Designed in Australia

Recycled Mango Wood

Made in India and Australia : Final finishes completed in Australia by CNC , A computer numerical control router is a computer-

controlled cutting machine which typically mounts a hand-held router as a spindle which is used for cutting various materials, such as wood.
Measurements
Small H | 24cm D | 9cm
Medium H | 29cm D | 9cm
Large  H | 42cm D | 9cm